Make your own decorative paper globes! Colour in the mandala patterns inspired by brightly coloured Mexican folk art and then transform it into a beautiful 3D decoration!
You will need:
Printer
White paper
Felt pens
Coloured pencils
Scissors
Glue
STEP 1
Download and print the template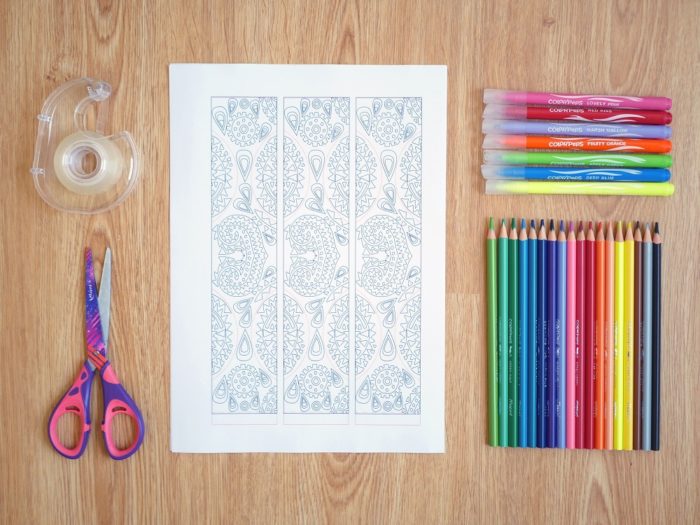 STEP 2
With felt-tip pens and crayons, colour the 3 bands that make up the template.
So that the result is consistent, be careful to colour the 3 bands in the same way.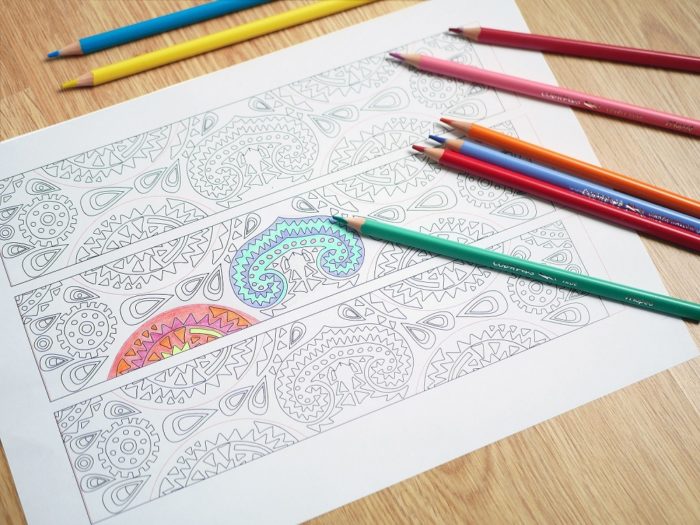 STEP 3
Carefully cut out each of the colouring strips. Follow the solid lines to cut only the outline making sure to keep the white parts at the end of each strip.
You should now have 3 separate bands.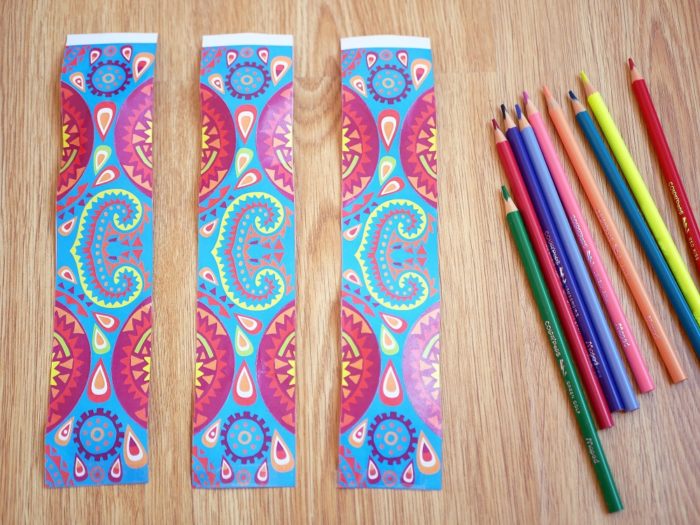 STEP 4
Score the red line of the 4 semicircles of each strip.
Warning: to avoid damaging the furniture you are leaning on, use a cutting mat or a thick magazine (for example) to protect your table.
Now that the lines of the semicircles have been scored, this part can bend.
Fold all the semicircles towards the back of the strip (the blank side). This will help with assembling your globes later on.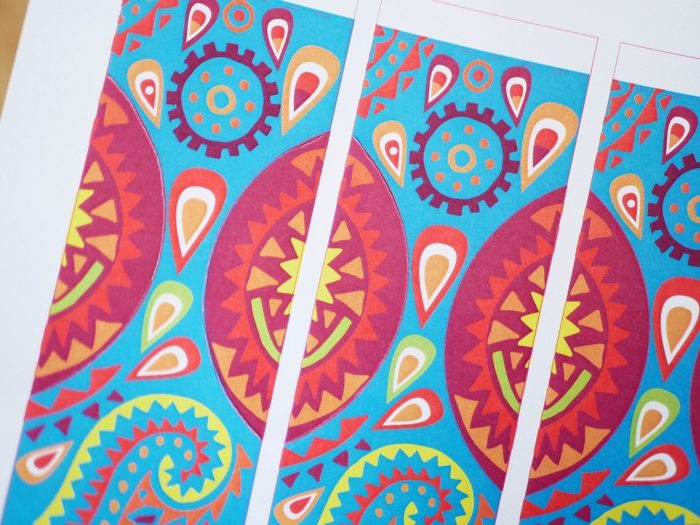 STEP 5
Flatten the paper strips.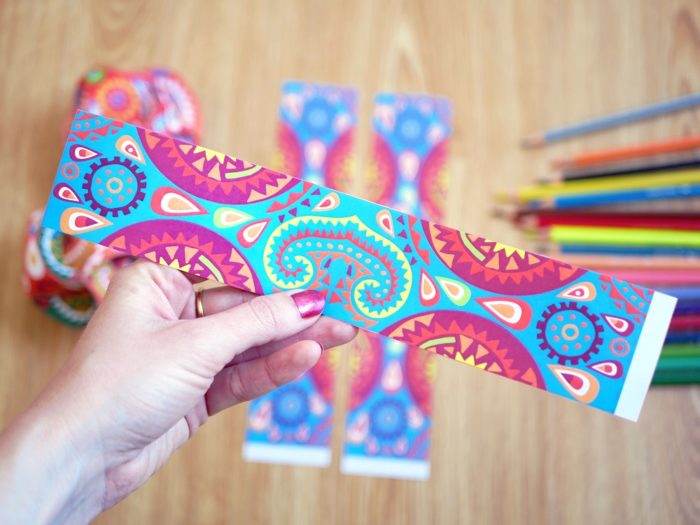 STEP 6
On 2 strips only, overlap the end of the strip with the white tab at the opposite end and secure using glue.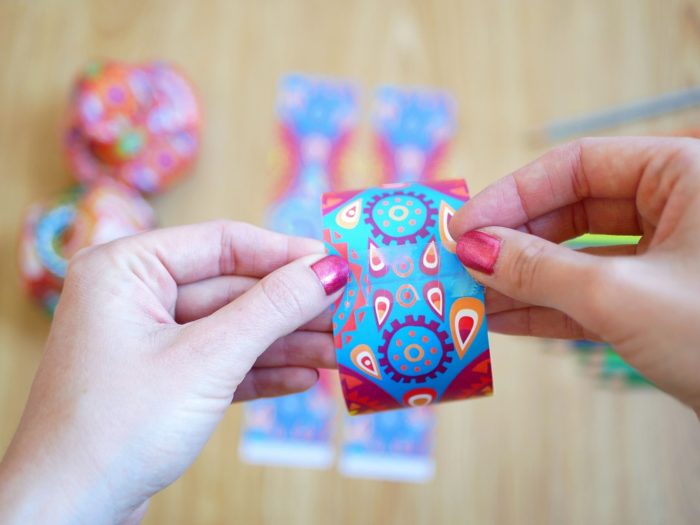 STEP 7
This should create 2 cylinders.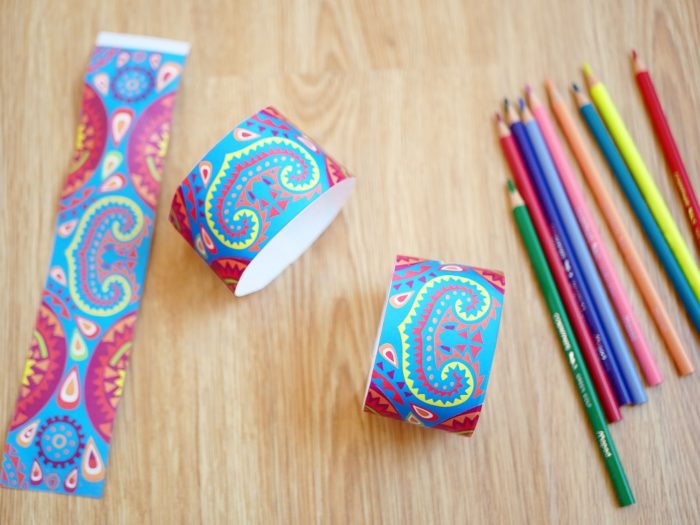 STEP 8
Put one of the cylinders in the second.
The semicircles of the inner cylinder that have been scored previously must be visible and not hidden by the outer cylinder.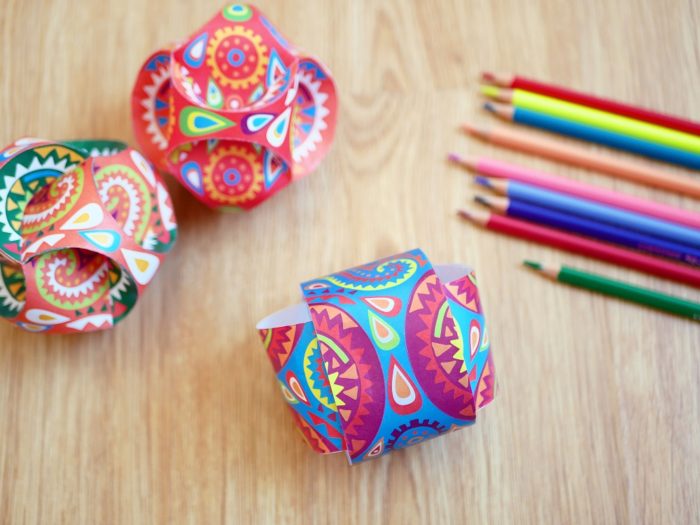 STEP 9
Take the third strip. Pass it inside the inner cylinder (on both sides) and then close it.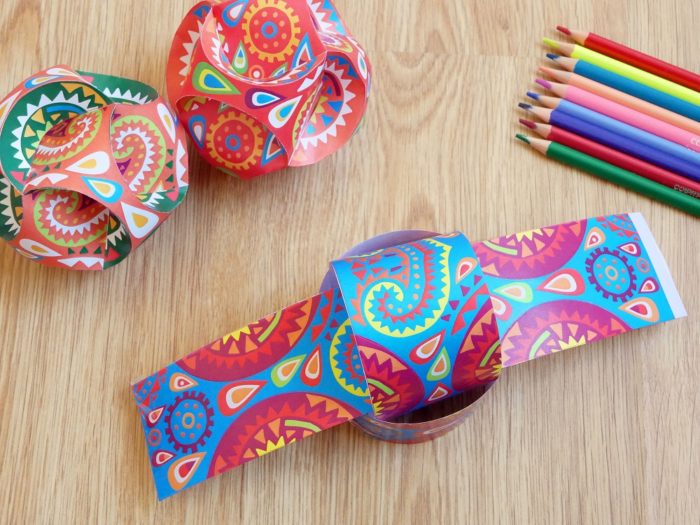 STEP 10
Use glue to secure the end of the strip over the white tab at the opposite end of the strip.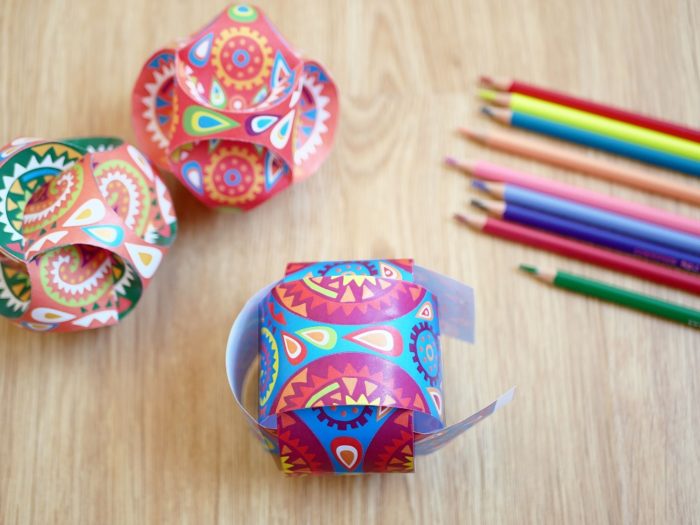 STEP 11
The three strips of paper are nested within each other.
Make sure the coloured parts with the semicircles are visible from all sides of the ball. If a part with a semi-circle is not visible, you cannot fold it.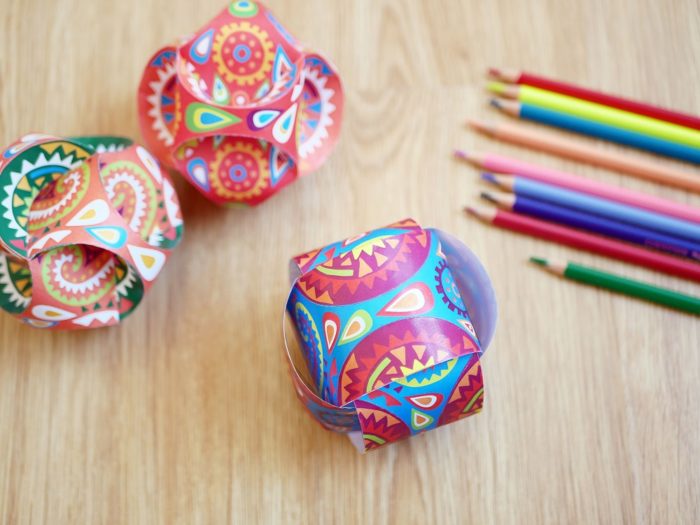 STEP 12
Fold all the parts of the semicircles that you scored at the start of the activity.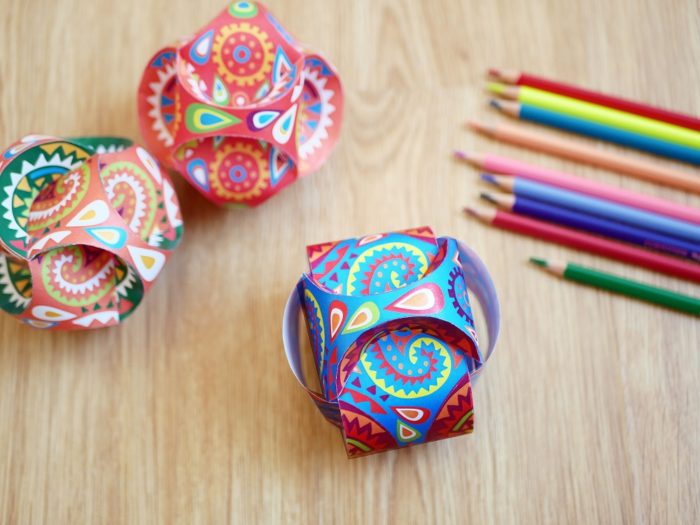 STEP 13
You're finished! After having folded all the parts of the drawing in semicircles, your decorative globe is ready to use as a decoration.